Sound-Genie
Background Music
Forging a brand new sound experience
Enhance brand credibility, improve brand distinctiveness
Device
Choose the best device for your business spaces

PC Software Player
Play immediately after installation on PC, adjust your playlist and voice announcements freely. Control your player anytime and anywhere simple brower login.
Web Player
Play immediately after online login on your computer, laptop, tablet or smart phone's browser anytime. Control your player anywhere and anytime by simple browser login.

 Hardware Player
Designed for high-end business spaces, automatic music and voice announcement playback, controlled and monitored by our technical team remotely.
Service Plan
Choose the most suitable plan by your demand
Business Class
Get access to all pre-programmed channels and regular library. Play music in a moment by clicking a channel, or arrange your own playlists. Full control to your background music anytime and anywhere, flexible arrangement of voice announcements.
100+ Pre-programmed Channels | Hand-picked Styles
Instant Voice Announcements | Custom Playlists
Monthly Subscription
Custom Business Class
The playlist designed for your business spaces by our professional music deginers with friendly counseling according to brand identity and corporate culture, get access all pre-programmed channels and arrange voice announcements freely.
Custom Playlists | 100+ Pre-programmed Channels
Hand-picked Styles | Instant Voice Announcements
Monthly Subscription
Premium Business Class
Forget about all trifles about background music, our professional designers take care of everything for you after friendly counseling, demonstration and detailed design scheme provided. Get premium tracks for the best matching of your business spaces.
Custom Playlist | Quarterly Updates
Voice Announcement Recording | Full Arrangement
Annual Subscription

An Abundant Library
We have professional B2B catalogues from Europe and North American, include all genres, perfectly
fulfill all needs for background music service.
Pre-programmed Channels
We provide hand-picked playlists, easy to choose, one click to accomplish comfortable atmosphere.

Custom Service
We design playlists for you by studying brand identity and customer base if pre-programmed channels
cannot satisfy your higher requirements.

Voice Announcement
We provide professional recording of voice announcements and scheduled playback, free your staff from
broadcasting desk.

Store Chain
We provide corresponding digital accounts for your stores, and full access to the playlists and
monitoring function.

Professional License
We represent complete license for playing background music, avoiding all legal risks for the customers,
even deliver content to fellow companies in the same industry.
Complete Music License, Free from Legal Risks
Sound-Genie Background Music Library is currently the only music library in China that represents the complete copyright authorization from domestic and foreign record labels and license aggregators and approved by the government also. The music library is managed by an independently developed copyright management system. After 10 years of B2B BGM service practice and betterment, the compatibility between the content usage of the music library and the specific business format has been continuously improved.

Sync License, And Other License
Sound-Genie Background Music Library also offers sync license for use in film and advertising to ensure the copyright security of video works, and background music license for websites and promotional websites, outdoor fountains and light shows.  

We Deliver Music Content to the Industry
Sound-Genie Background  Music Library not only obtained the authorization of background music service in China and Asia but also obtained sub-licensing rights of these music catalogues in China and Asia. Through the music library, a few background music service providers have already obtained a  license to solve copyright issues in the service. Sound-Genie welcomes any consultation from fellow companies and applications for music library licensing.
Sound-Genie Background Music
Changing Customer Experience by Remarkable Music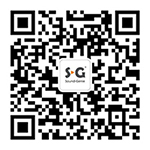 Subscribe Us on WeChat
Area G, 21st Floor, Haixing Building, No.1 South Ruijin Road, Huangpu District, Shanghai
E-mail:service@sound-genie.com
Business Inquiry: +86 021 54015985
Licensing Inquiry: +86 021 54015901